by: SAM DARCANGELO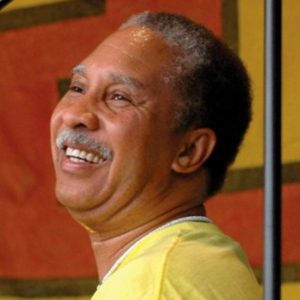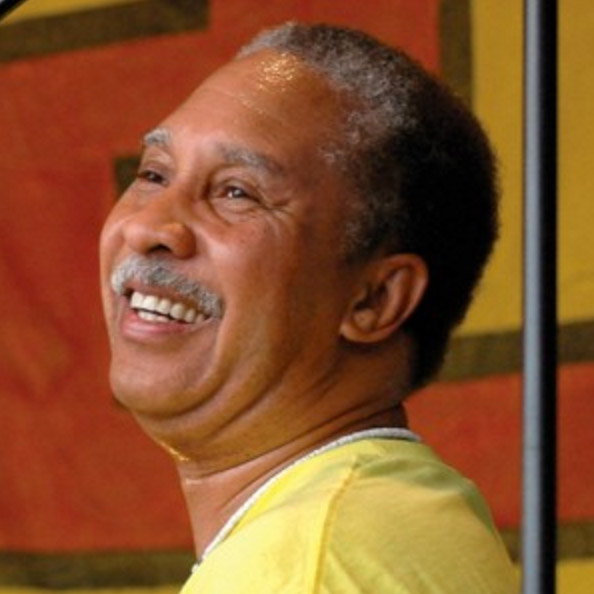 As a founding member of The Meters and a pioneer of the syncopated drumming style, Joseph "Zigaboo" Modeliste has earned a well-deserved reputation as a veritable forefather of funk. Few drummers can go toe-to-toe with him when it comes to sheer reach of influence, as his stretches a lot further than most New Orleans musicians of the same era. Whether you're digging into old school hip-hop tracks, modern trap hits or 15-minute jam band freak outs, you'll have a harder time finding styles that his rhythmic tricks haven't touched than the other way around.
As he approaches his 67th birthday—five decades after joining forces with Art Neville,George Porter Jr. and Leo Nocentelli to change the course of music history—Modeliste finds himself juggling a variety of projects, with one eye on the future and another on the past. One of those projects is the Foundation of Funk, a Meters spin-off that pairs Modeliste and Porter with a rotating cast of keyboardists and guitarists.
That amorphous new group will ring in 2016 with "A Truly Funky Affair" at New Orleans' Joy Theater on December 31. I caught up with Modeliste to find out more about the project, as well as get a progress report on his next solo album, discuss his forays into the business half of the music business, and more.
You've played some shows with George Porter Jr. as the Foundation of Funk, and you've got some more coming up for New Year's Eve. What inspired that project and how does it differ from other Meters projects?
The Meters music is something that will last the test of time, I believe. We both share that belief. There's a lot of bands out here playing The Meters music. Some of it's correct and some of it's not so correct, but we do know that it doesn't have the feel that it should have without George and myself. So the Foundation of Funk is just a setup that George and I have been brainstorming for a while—just building on the drum and bass relationship that we created years ago, and continue to create together today.
What goes into selecting the alternating musicians for this project?
It's all happening on an experimental basis right now. Since George and I are the staples, we felt like it would make it a lot more interesting to have different chapters of the project. But first we had to identify who else was going to be involved. It had to be people that were interested in playing with us and that could hold up on their own. They had to bring life to the table. So the first time we did it, we had Tony Hall and Ivan Neville because those guys, they grew up on The Meters' music. They're from Dumpstaphunk and they're pretty good. You might say they're "in-house." But now we're moving on. We consider that Chapter 1, and we will probably go back to it, but now we're on Chapter 2.
This New Year's Eve, we're going to use two members of the New Mastersounds, who are also people that are great admirers of The Meters' music. They would be Joe Tatton on keys and Eddie Roberts on guitar. I've worked with them on one occasion before and I had a really great time playing with them. They're very astute musicians, and they catch on really quickly.
I've heard that you also have another new CD coming out soon that features a lot of guests. What can you tell us about that project?
I can tell you that I'm not finished. You know how fickle artists are. One day you're feeling something, and then the very next day you're feeling something different. I've got about 90% of it done, and I've got a lot of people I'm reaching out to. I'm trying to get in touch with people like Snoop Dogg. Some people like that, to see who would want to help me with my fifth solo release on JZM Records. So I'm not opposed to having somebody on board that can bring something to the table. You know what I mean? I've been branching out. I don't want to be taking "selfies," just doing music that's "me, me, me, me, me." My part of it has been beautiful. I've had a name for it, which is temporary at the moment. It's "Funk Amendment Rights."
Being creative is a hard business, and people want to get something that they can relate to. If it's in texts, pictures, videos, music—art of any kind—people want something that reaches out and grabs them or makes them think for a moment. So I've been working hard on trying to get my lyrics together, and stuff like that. I'm 80–90 percent done with it, but I'm working on the finishing touches.
You're one of a few drummers that plays as well as sings. How is that a challenge and how does it affect your playing style?
Your voice is also an instrument, and when you play two instruments at the same time, it's like a compound statement. You're playing one instrument with your vocals, then you're playing another instrument—guitar, piano, drums or whatever. You've got to kind of balance that out, especially if you're trying to make it sound as good as you can make it sound. I got the idea from people I'd seen—very successful, very professional people, in my eyes. Narada Michael Walden was one of the first guys I saw do that. Buddy Miles was another guy that I thought was brilliant at doing that kind of thing.
I never really wanted to be a singer, but with The Meters, we didn't have that kind of personnel in the band. Since I was writing a lot of the lyrics, I was the one most available to go through the vocal process to try to get our point across. So it worked out pretty well, and I've been doing it ever since. Once I departed The Meters, I thought it was just something that I could bring to the table no matter what band I chose to be with.
I don't know if I want to come across as a standup singer—I don't think that's me—but I do think that a standup singer has to have a good drummer. And I think a good drummer has to have a good stand-up singer to be able to play behind, to play all these licks and make all these statements. It makes everything look so coordinated, and it works out even better. So the singing, it's kind of a "bad habit," if you will, that I've created and that I've been sticking with for a minute.
You and your wife Kathy have been running a music publishing company of your own for many years now. What made you want to get involved in the music business side of things, and how has that worked out for you?
Most of the musician friends that I have don't want to bother with that aspect of the music—they're players. Their art form is putting the music together and performing the music. That doesn't mean that they're one dimensional, it just means that that's where they went in. You're usually not going to learn publishing first. You learn how to play first. That's the grass roots of it all. That's your genesis, so to speak. So I had a friend of mine that was telling me all the time, later on in my career, "Hey man—you might want to have complete control over whatever you create and that you're involved with."
So we started doing publishing and we still have a big learning curve to get over because it's not that easy. It's easy to say you'll do it, but it's not that easy to keep it going. We have been successful. We've been able to have placements in film, television and games, and we're hoping to go into movies—whatever's available out there, for intellectual property. Whatever's available that would translate to subsidies for us to run our business and to survive. Gigs right now are in critical condition because all these streaming services are destroying the music business. They're "fracking" the music business. I don't know what other musicians are going to do, or want to do, about it. Maybe there's really nothing you can do about it, but I know the gigs are slowly disappearing. Live music is being replaced by a lot of other things. Different things. And it doesn't lead to a really good ending for people who survive off of live music. At one point in time, I was actually told, "Musicians don't worry about that kind of stuff. Let us take care of that. Artists don't really do that." Which, that was true when it was told to me. But now I see the upside in writing the best songs I can write, whether they're good songs or bad songs, and completing the process by being my own publisher. I see the upside in controlling the publishing and having my own record label, so I can control other things that I never could control when I was with The Meters. It's all about the growth process. I'm not saying that it's going to ever materialize into what I want it to be, but it is a very good start to be administrating my business, which is music.
Many years ago, you left New Orleans and moved out to California, eventually landing in San Francisco. What was it about San Francisco that made you want to settle there?
I started off going to Los Angeles because I had a friend there that was in the music business. He turned me on to the same thing I was just talking to you about—the importance of intellectual property and how other people get it, take it from you, don't try to share anything with you, and just leave you "holding the bag," per se. They own all your stuff and you're just not making the revenue off of it that you maybe should be. So I had a friend that was well-versed in that who lived in Los Angeles and that's why I moved there in the first place. Then I started picking up gigs, and I stayed down there a few years before I left and came up to the Bay Area due to some other circumstances. When I got up here, it was a little less stressful than Los Angeles and, community-wise, it made a lot more sense. I love the Bay Area and it reminds me a lot of home. There's a lot of people from New Orleans here.