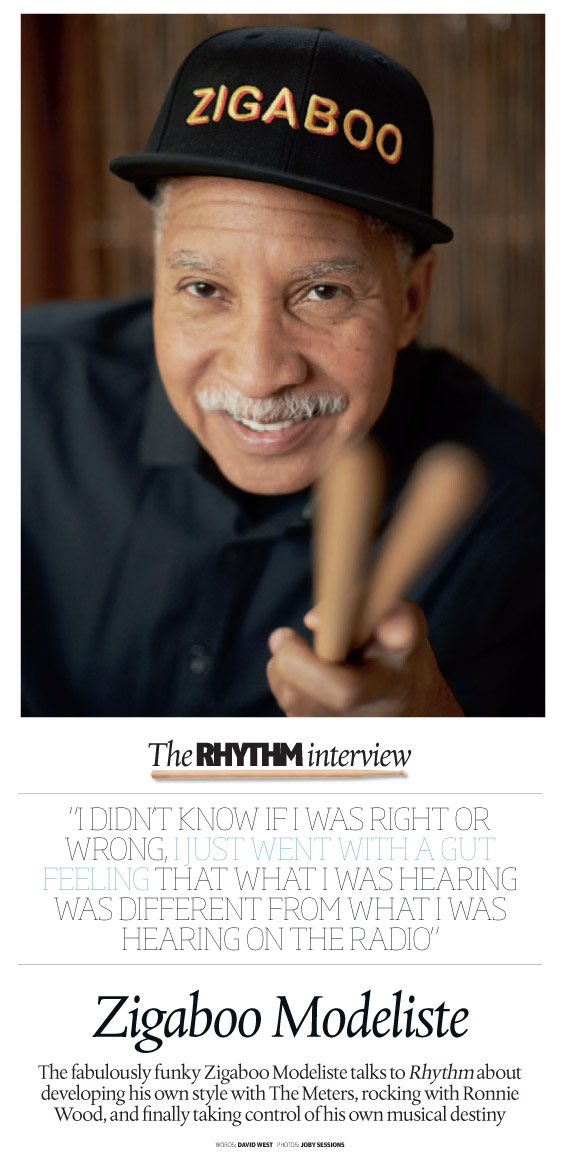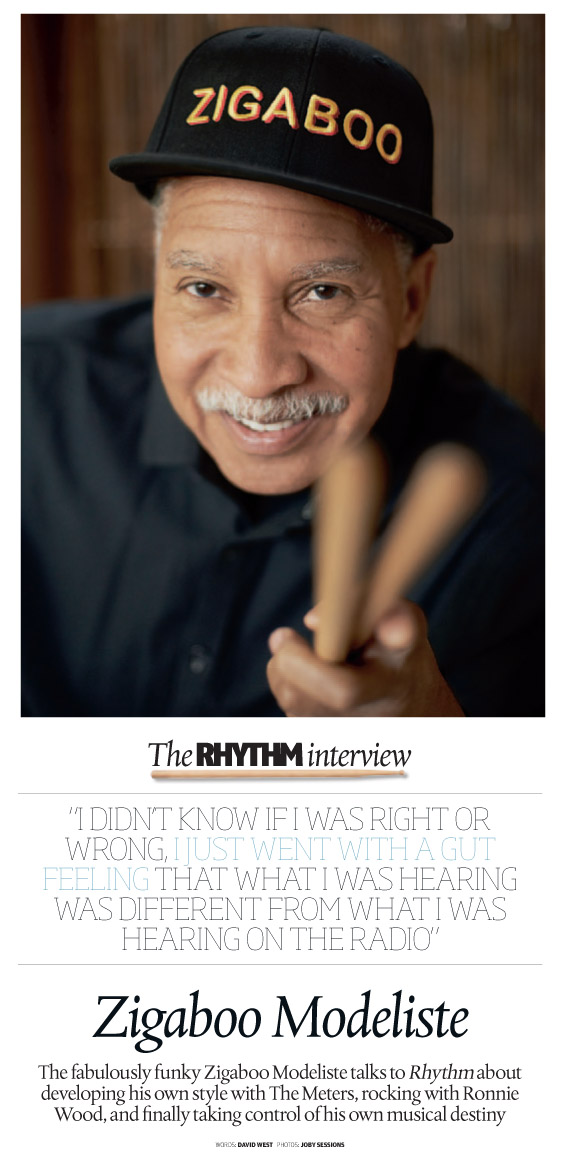 Better known as Zigaboo, Joseph Modeliste is synonymous with the sound of New Orleans funky drumming. "I suppose I tell everybody, I think it's a spiritual thing," he says about being drawn to the drums. "I was fascinated by somebody giving other people so much joy by just playing music."
The road that led to the formation of The Meters was a winding one. Zig first played with Art Neville in his band The Hawketts and they honed their skills the old fashioned way, by playing constantly. "Art found a club named The Night Cap and it was just starting so we had a regular gig there and we started packing the house," says Zigaboo. The Hawketts became The Neville Sound Band as George Porter Jr. and Leo Nocentelli joined the group and they landed a residency at a club in the French Quarter, playing six nights a week. "We got tight just from repetition," says Zigaboo. "We were doing three or four sets a night, 45/15 – play for 45 minutes, you take 15 minutes off, go right back on. You did four sets a night and on the weekends if the crowd stayed later it could turn into five sets. That's how it was back then but it kept us from having to go out and get day jobs. You can't do that anymore but with the cost of living being what it was, you could manage. From that point on, we were a tight unit."
In 1969 'Cissy Strut' introduced an unsuspecting world to The Meters' greasy style of funk. The band split in 1977 and for a time Ziggy disappeared from the spotlight. Fortunately, the call of the drums was too strong and since 2000 he has been writing and recording with his own label, JZM Records.
How did The Meters first get started as studio players? 
"There is a record producer who was very talented and he had a lot going on, his name was Allen Toussaint. He and his partner wanted to have a studio production company to produce other people. He used to come down to the club and listen to the band on occasions, sit and have a drink. One thing led to another, 'Listen, I want to use you all in the studio.' I thought it was a pretty cool idea because we were tight, we understood how we played together. He asked us to do a couple of records with him and that's what we did. After a while he or his partner approached us, 'Hey listen, why don't y'all try to put your own record together?' This was all new to me, trying to figure out what am I doing and why am I doing it? Some of the guys in the group were talented enough to construct songs and it all worked out pretty good. More positive than negative so I was happy to be a part of it."
How did that distinctive 'Cissy Strut' groove come into being? 
"There is this drummer in New Orleans, he was famous, maybe not internationally known but just a beautiful drummer. He had this African feel about the way he played drums and his name was Joseph 'Smokey' Johnson. To be quite honest, he was so far more advanced than I was, I could only take bits and pieces from what he played. I thought that if we were going to record, my concept would be to try to come up with something that there wasn't anybody else doing. At the time I struck gold with the 'Cissy Strut' beat. We had other things that were spiritually driven. In fact the first release we did was 'Sophisticated Cissy', so that's where it all started. I don't know if anybody even remembers it but it was a crash course in improv and funk for me. I didn't know if I was right or wrong, I just went with a gut feeling that what I was hearing was different from what I was hearing on the radio. Twenty-five years later I found out that all these guys were sampling the music. It was another thing that it evolved to. The rappers couldn't write music but they knew what they wanted – a beat and some underlying