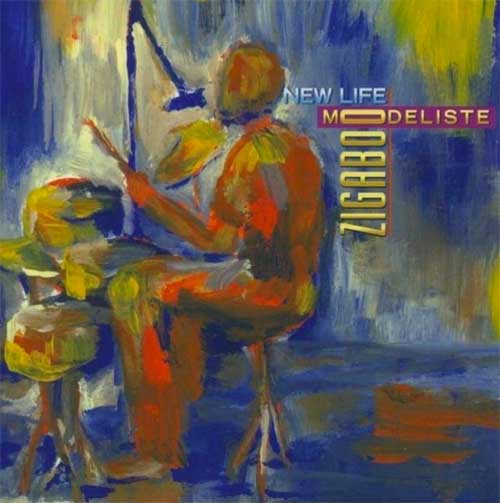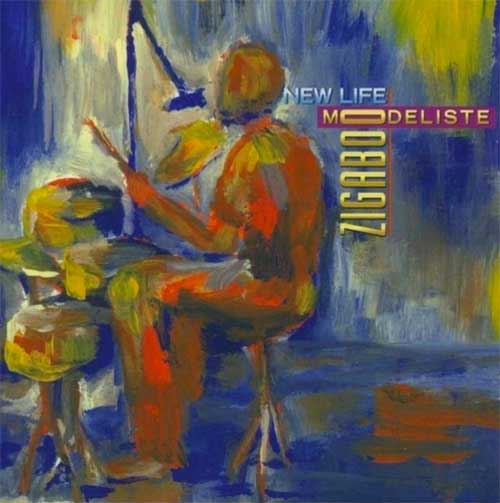 JZM Records releases 
the groove-driven pop electro remix 
of funk legend  Zigaboo Modeliste's 
"New Life" REMIX
with Kids on Bridges
March  20, 2012:  Inspired by his collaboration with producer Mark Ronson on the Hyundai Veloster RE:Generation Music Project,  Zigaboo Modeliste has teamed up with Liverpool electro unit Kids on bridges for a new remix E.P. of tracks from Zig's 2011″New Life" (JZM) release.  Upon its release, "New Life" was praised as an amazing slice of funk and proof that Modeliste's fountain of rhythmic imagination shows no signs of running dry.
The project came about as a result of a chance meeting in New Orleans between Zigaboo and Kids on bridges' singer Christian, who interviewed Zig about New Orleans music for Christian's Jazz FM radio show in the UK. With Christian's love of New Orleans music and Zig's recent work on the RE:Generation Music Project, the "New Life" remix E.P. was born!
Legendary drummer Zigaboo Modeliste has been a wellspring of funk influence for four decades. He is best known for his innovative work as a founding member of the internationally-acclaimed New Orleans R&B group, The Meters, as well as his side work with artists like Keith Richards, Robert Palmer, and Dr. John.  His work has been sampled many times over by artists such as Musiq, Queen Latifah, Run DMC, NWA, Ice Cube, Salt N' Pepa, Cypress Hill, EPMD, Public Enemy, A Tribe Called Quest, Beastie Boys, Naughty by Nature and Tweet. Zig is currently featured in producer Mark Ronson's  RE:Generation Music Project, for which he co-wrote and performed the original song, "A La Modeliste", with Erykah Badu, Mos Def, Trombone Shorty and members of The Dap Kings.
Kids on bridges worked with the Chemical Brothers' producer, Steve Dub, for their own album and recently finished work on remixing Ledisi's Grammy-nominated track, "Pieces of Me".
The "New Life" REMIX  E.P. features four new mixes, taking Zig's originals and giving them an electronic spin. The U.K. band recorded the remix at Alien sound studio in Liverpool.  The "New Life" REMIX  E.P. is available digitally at CD Baby and Itunes.
For more information about the "New Life" REMIX and upcoming Zigaboo concerts, visit www.zigaboo.com or 'Like' Zigaboo on Facebook. To request a "New Life" REMIX press kit or an interview with Zigaboo, contact JZM Records at kwebster1234@gmail.com.