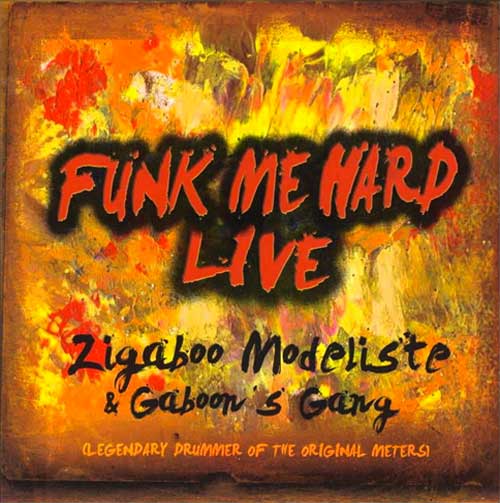 Experience the incomparable drumbeat of the legendary Zigaboo Modeliste.





1. Let's Get Fired Up
Written and recorded by Zigaboo that was used in conjunction with Popeye's Chicken advertising as a unofficial Football Fight Song for the New Orleans Saints.
2. Standing in Your Stuff
Is a mainstay of Zigaboo's "Live" Performances, covered by other New Orleans Funksters including Ivan Neville's Dumpstafunk.
3. More Power To You
Great song for all Green Energy products along with the groove of Zigaboo.
4. I Don't Know Why
Love song ballard-showcases Zig's warmth towards expression of sentimental journeys of Love.
5. I Know You Don't Know
The real deal in a bass and drum line on it that won't quit-a powerful funky treat.