Foundation of Funk & The Meters – Zigaboo Modeliste
Original Meters, Zigaboo Modeliste & George Porter Jr., GRAMMY " Lifetime Achievement Award Winners"
Foundation of Funk is a live performance project conceived by the legendary Meters' drummer and vocalist, Zigaboo Modeliste. In 2015, Modeliste recruited bassist George Porter, Jr. – the other anchor of The Meters' rhythm section – to join him, along with select players who have carried on the funk and jam tradition, in paying homage to The Meters' catalog in a new and unique collaborative format. Each round of Foundation of Funk shows has featured a different cast of special guests alongside Zig and George, diving into the extensive catalog of Meters' tunes and creating unique experiences from show to show.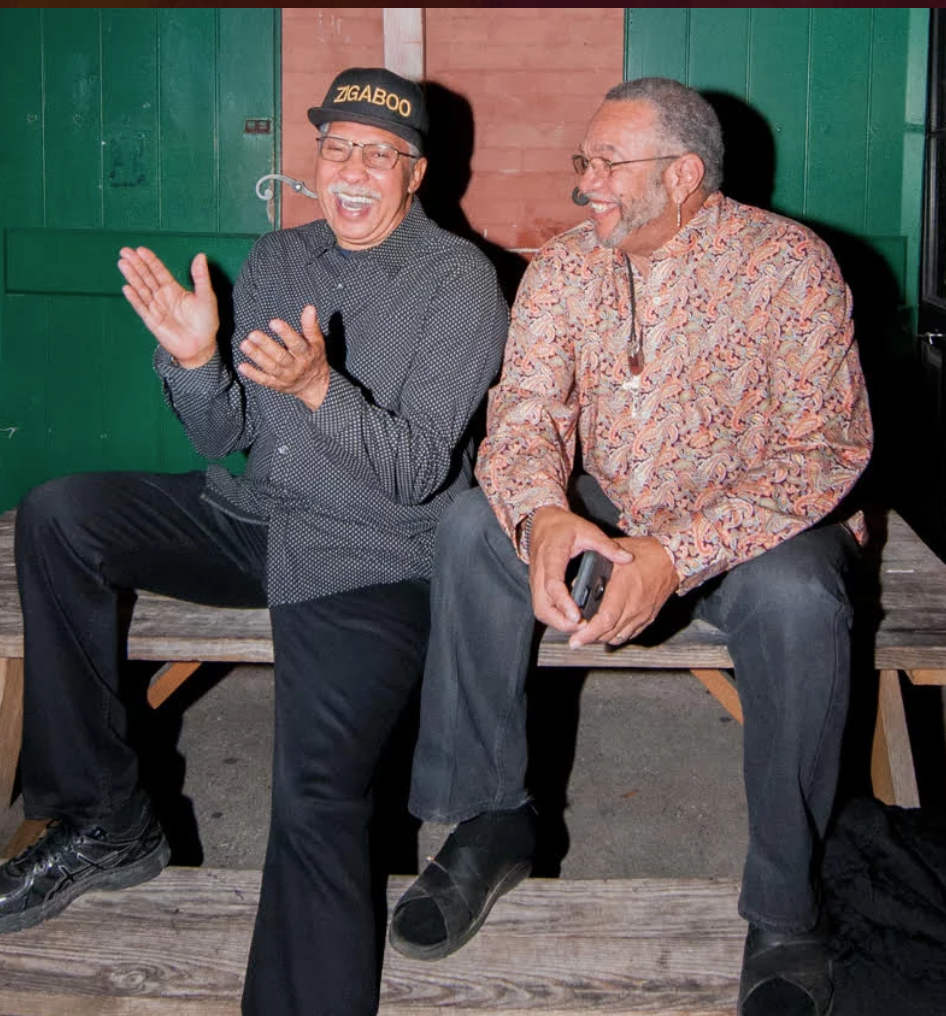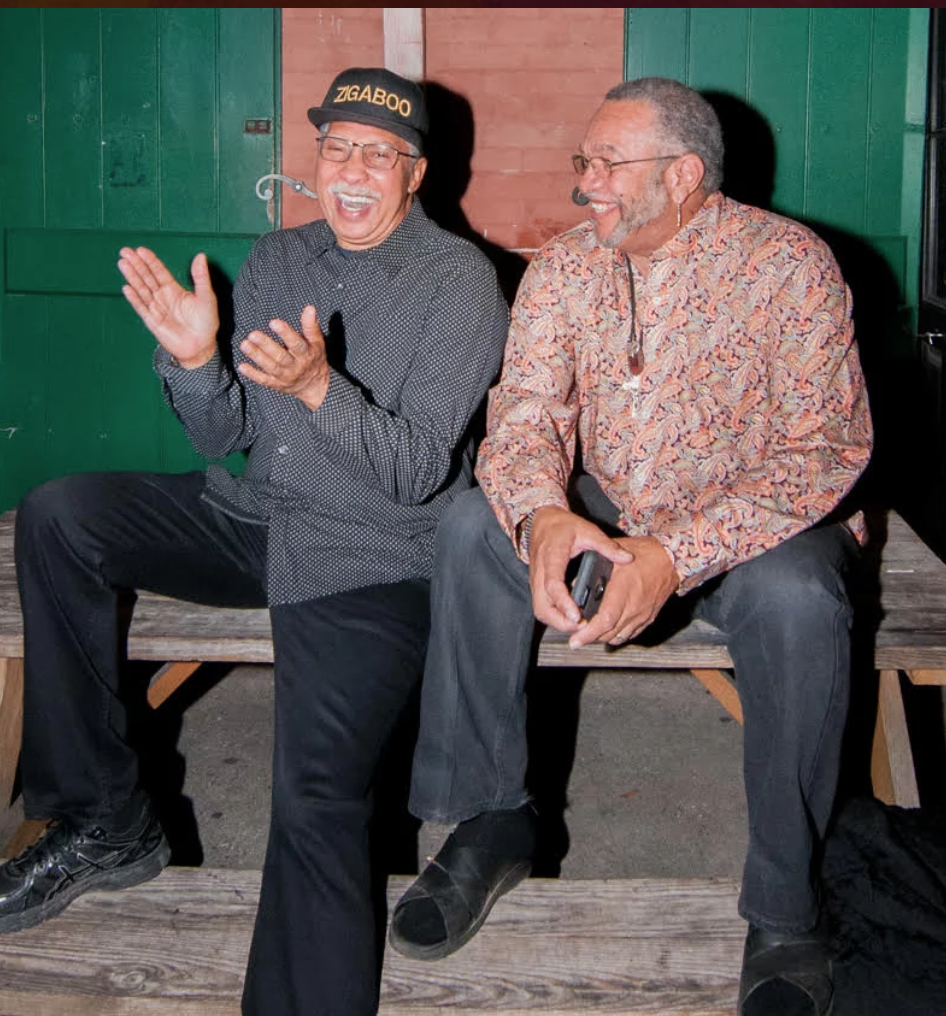 Foundation of Funk with Eric Krasno and Neal Evans of Lettuce/Soulive
Foundation of Funk with Ivan Neville and Tony Hall of Dumpstaphunk
Foundation of Funk with Eddie Roberts and Joe Tatton of The New Mastersounds
Foundation of Funk @ Sunshine Soul Festival with John Medeski and Eric Krasno
Foundation of Funk with Jimmy Herring and Jojo Herman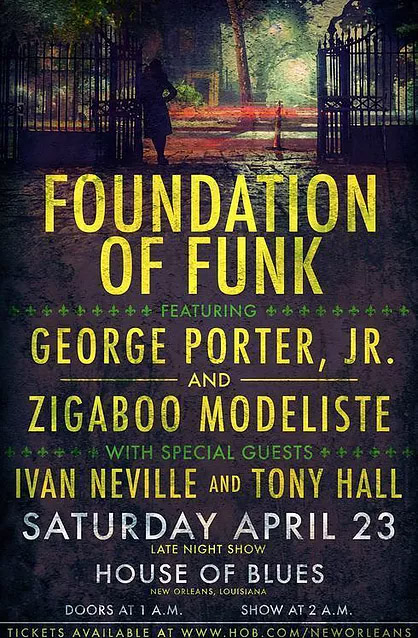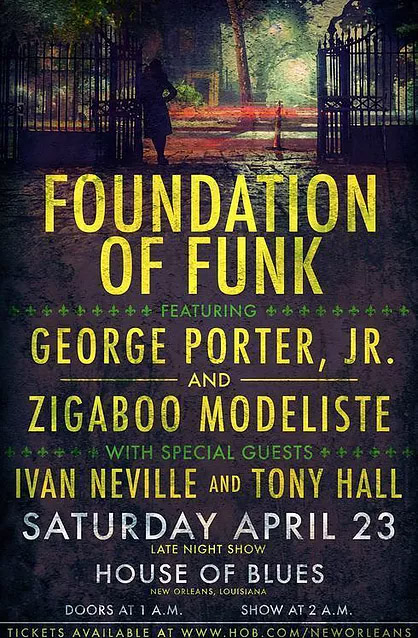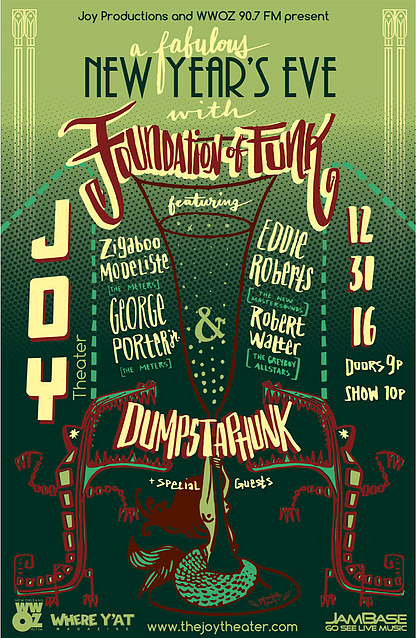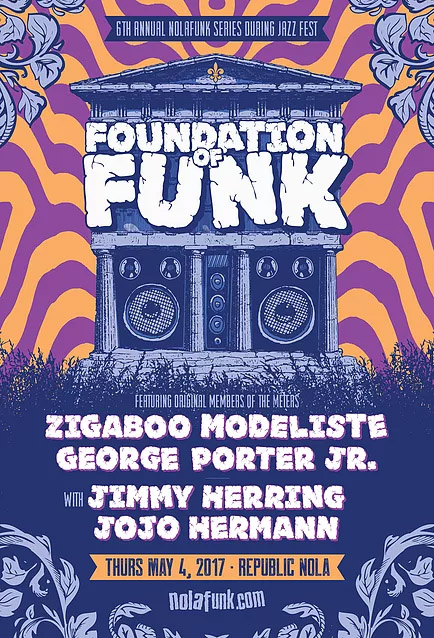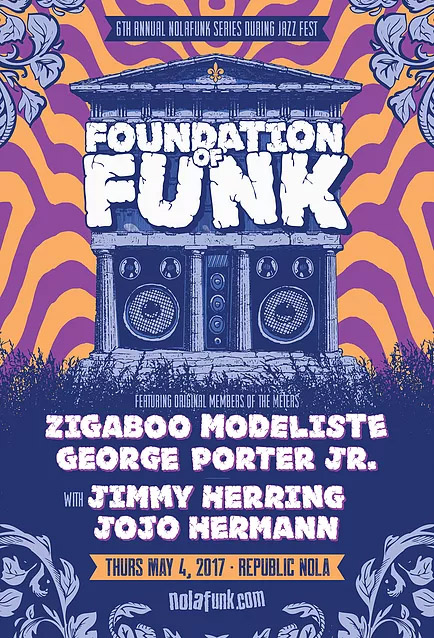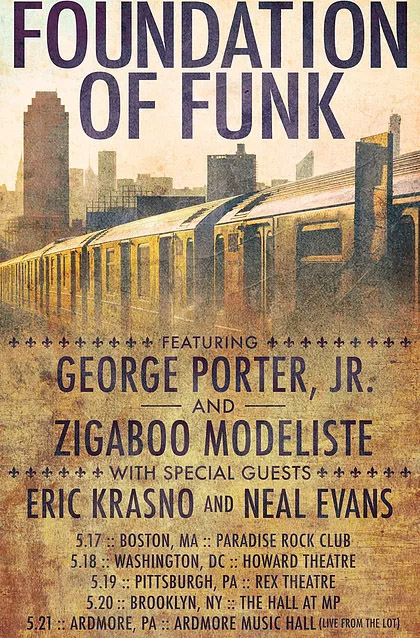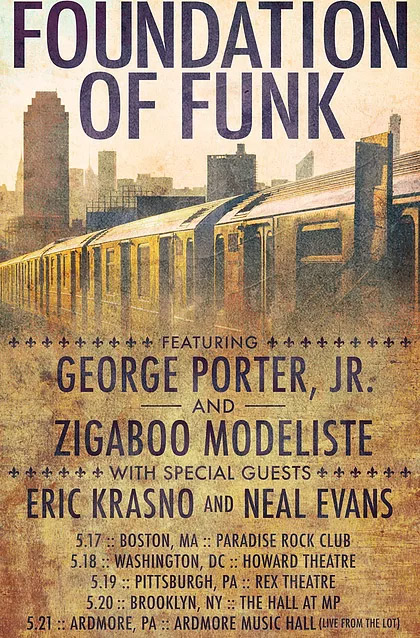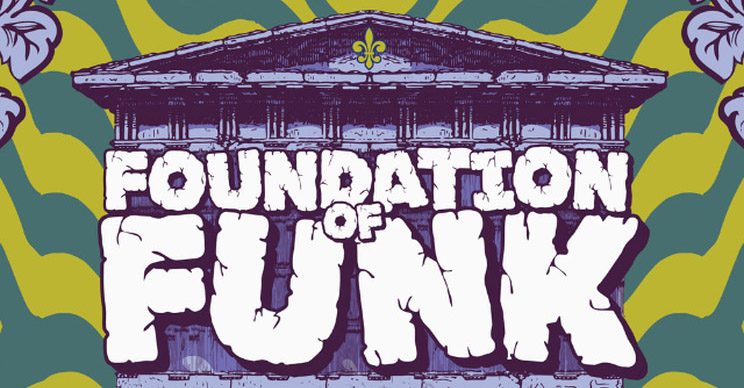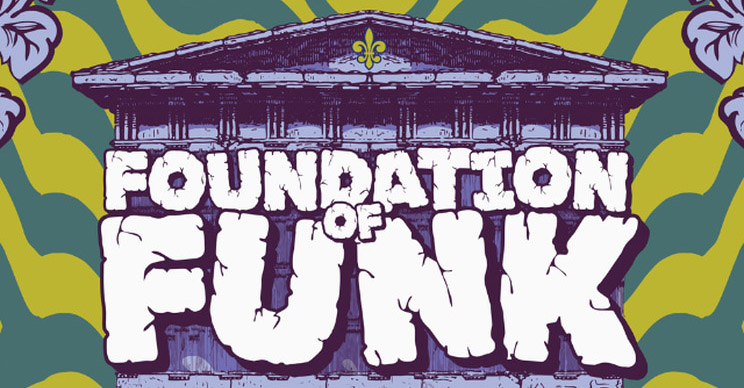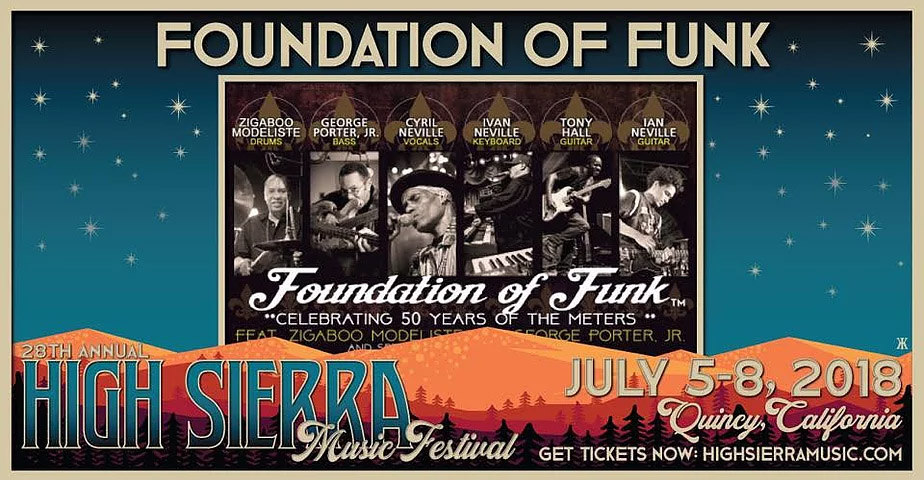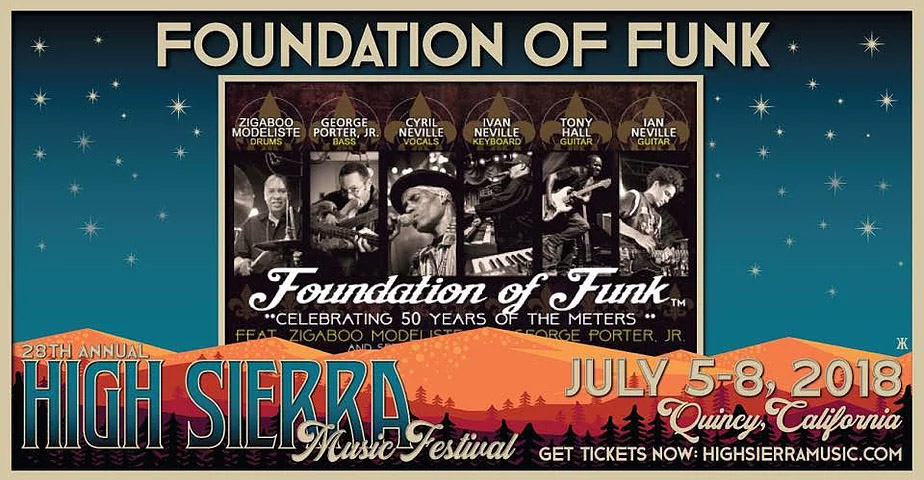 Joseph "Zigaboo" Modeliste is a rare singing drummer, rhythm mastermind, lyricist and New Orleans legend. The most highly acclaimed drummer ever to hail from the Crescent City, Ziggy's creativity has been a wellspring of funk influence for over 50 years. His innovative work with The Meters has garnered him an unparalleled level of respect among music fans, including fellow artists. Modeliste has collaborated and recorded with other major artists, such as Mark Ronson, Erykah Badu, Harry Connick, Jr., Robbie Robertson, and Israeli-French Grammy winner Yael Naim.  Modeliste is honored to be named in the top 20 of Rolling Stone Magazine's "100 Greatest Drummers of All Times." His solo work is released through Ziggy's own label, JZM Records, and his business, Jomod Music Publishing, offering publishing services a varied repertoire of music for licensing.
Few bass players in the history of modern New Orleans music are as storied as George Porter, Jr. During a career spanning more than five decades, he has made a deep impression through his work with The Meters and has notched sessions work with artists as diverse as Paul McCartney, Jimmy Buffett, David Byrne, Patti LaBelle, Robbie Robertson, Tori Amos and Taj Mahal. Porter also leads the Runnin' Pardners, a touring New Orleans band — well respected in the jam band and festival scenes. 
Recent generations give props to The Meters in part by their sampling their classic tracks. Meters' samples are heard in recordings by Queen Latifah, Run DMC, NWA, Ice Cube, Salt N' Pepa, Cypress Hill, EPMD, Public Enemy, A Tribe Called Quest, Beastie Boys, Naughty by Nature and Eminem.
The respect of industry peers remains strong, as the Recording Academy honored The Meters with a 2018 Lifetime Achievement Grammy Award. In the same year, The Meters became four-time nominees to the Rock and Roll Hall of Fame.