Joseph "Zigaboo" Modeliste is a master drummer, rhythm innovator and New Orleans legend. The most highly-acclaimed drummer ever to hail from the Crescent City, Ziggy's creativity has been a wellspring of funk influence for over five decades, inspiring many hip-hop tracks. His innovative work as a member of the internationally acclaimed R&B group, The Meters, as well as his side work with artists like Keith Richards, Robert Palmer and Dr. John, have garnered him an unparalleled level of respect among fans and musicians. The respect of industry peers remains strong in 2018, as the Recording Academy has honored Modeliste and The Meters with a Lifetime Achievement Grammy Award.
Zigaboo consistently displays his unique style of drumming grooves and concepts, incorporating those elements into the original music he continues to create. While performing as the drummer and vocalist in several bands, Ziggy's music continually demonstrates his artistic brilliance.
> more
No Results Found
The page you requested could not be found. Try refining your search, or use the navigation above to locate the post.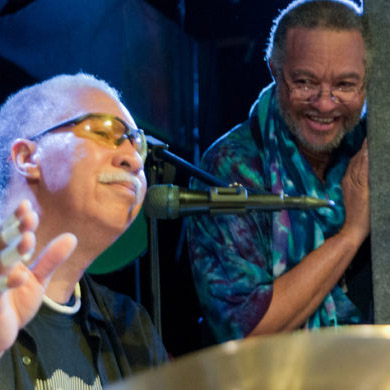 From August 23rd to 26th, LOCKN' will return to Arrington, Virginia for its sixth-annual event. Since the festival's inception in 2013, LOCKN' has become a premier destination for jam fans, each iteration outdoing the last with lineups chock full of beloved artists, rare collaborations, and standout tributes.